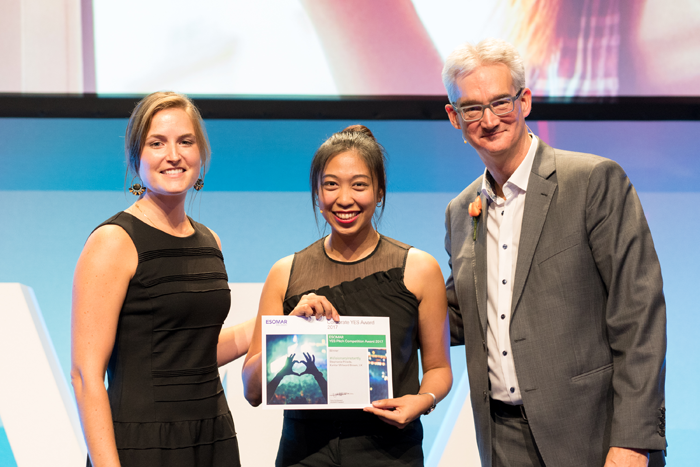 #YES (Young ESOMAR Society) COMPETITION
Are you 35 or younger? Do you have something to say? Are you looking for an audience? Why not pitch your idea at one or more ESOMAR events?!
Be a part of the ESOMAR YES Competition and seize the opportunity to pitch your most innovative and brilliant idea(s) in just 60 seconds to a global audience — who will then vote on your pitch. The top voted pitchers will be asked back on stage to give their complete presentation, Pecha Kucha* style!
* PechaKucha or Pecha Kucha is a presentation style in which 20 slides are shown for 20 seconds each (6 minutes and 40 seconds in total). The format keeps presentations concise and fast-paced.
Whether you are an ESOMAR member or not, we invite you to have YOUR SAY on one of our global stages today ! Say #YES andsubmit your great idea today!
The YOUNG ESOMAR competition details are here: https://young.esomar.org/yes-competition/
Related Event >> http://www.tmrs.or.th/events/esomar-asia-pacific-2018-in-bkk/